Life can be so beautiful...and fun! (Photo by Laureen Summers)
Drive alertly and kindly and enjoy a fun life longer.
GRIDLOCKSMITH.COM
The staff of one
Has all the fun.
What can you do,
To have fun, too?
(Volunteers are most welcome!)

Questions? Suggestions? Contact: info@gridlocksmith.com
Let there be Peace on the road...

Replacing "road rage" with Road-Peace
is an important step toward World Peace!

Support your Grass Roots Traffic Safety/Peace Activist.
SOME PHOTOS JUST BEG TO BE SHARED...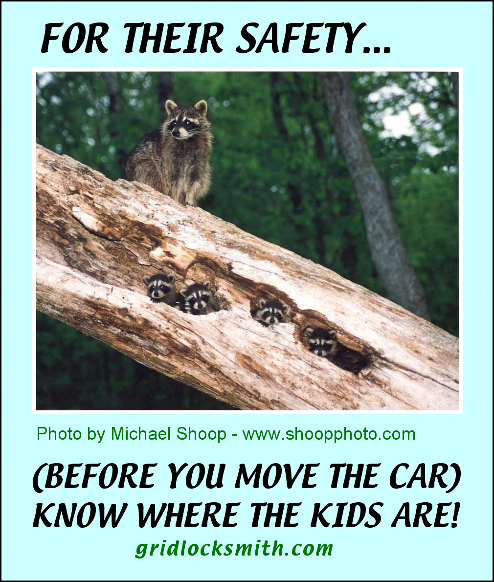 My brother, the nature photographer has given permission to use this photo (one of my favorites!) to remind people that children are not always where they should be. Too many have died, run over by a parent, who was backing out of the driveway. More on the issue can be found at the kids and cars site.

NICE TO KNOW...I...SUPPOSE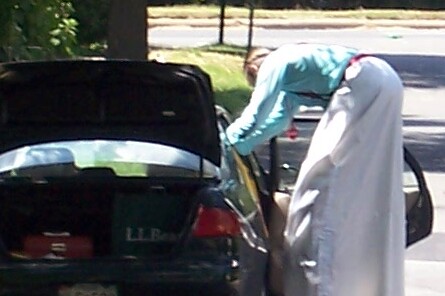 LONG-LEGGED HITCH-HIKERS MAY NEED TO BE CHOOSY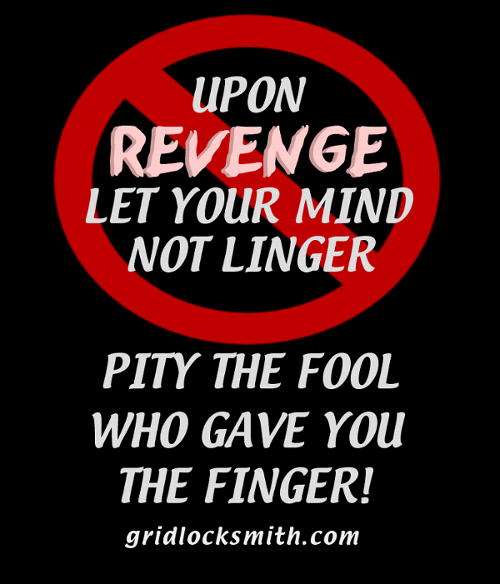 This is one of the posters available in
the gridlocksmith store

.


Around rage, some people revolve.


Your emotions, they wish to involve.
Show you're no fool;
Just keep your cool.
Now, that is the way to evolve!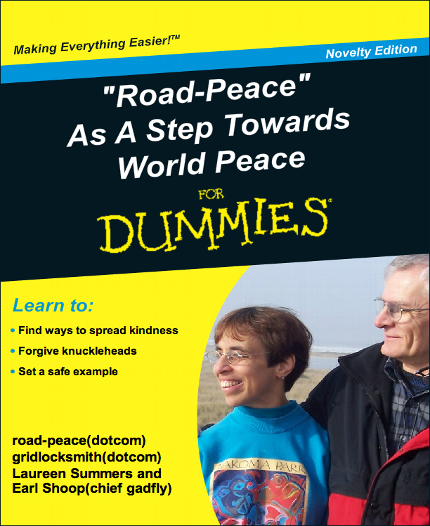 The folks at "DUMMIES" have set up a template that anyone can use
to design their own novelty cover. This is a fun way to show ourselves.
More Fun...
Poetry, limericks, etc.
Stories...
(HOME)
Remember to visit road-peace.com
to partake in the newest peace movement.